Cracow is a city of bicycles. To find out, just take a walk around Błonia or the Planty Park in Cracow – two-wheelers appear there even when it is raining or snowing. Why did the inhabitants of Cracow love bicycles so much? Because they allow you to quickly move around the city, improve your fitness, but above all because they are environmentally friendly.
Cracow is a city of active and committed cyclists
The importance of bicycles for the urban culture of Cracow is shown not only by the number of people who choose a bicycle every day, but also the number of organizations involved in the promotion of mobility culture and the development of bicycle infrastructure. Associations such as Cracow City of Bikes engage in public consultations on bicycle routes, carry out bicycle traffic research in Cracow and gather comments on the quality of the city's bicycle infrastructure. Thanks to such initiatives, we know more and more about the condition of bicycle culture in Cracow, and the decision-makers in our city can take effective actions to improve the current state of affairs.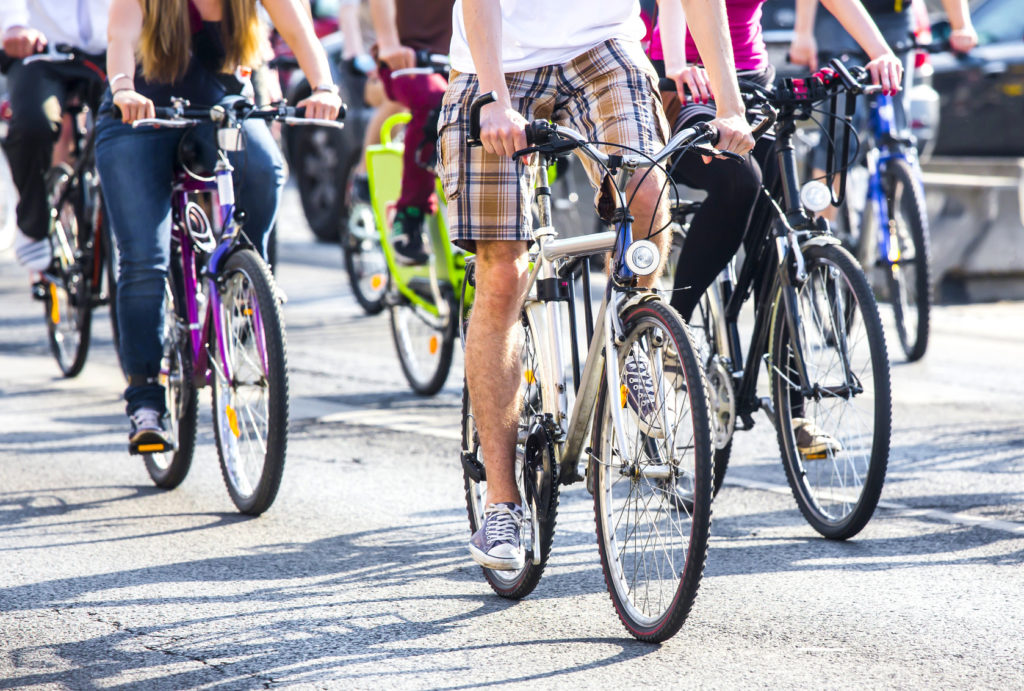 Maintenance-free rentals and 16 cents per hour by bike
It is worth noting that bicycles are not only an excellent means of transport for the residents of Cracow, but also for tourists visiting the city. Among other things, this is why even those who do not have a bike can ride a bike in the city of Krak. A public bicycle rental system has been operating in Cracow since 2008. Wavelo is a project that includes as many as 158 maintenance-free stations and 1,500 bicycles. To use one of them, you only need to register and pay a small fee. Thanks to this, you can go around the city paying for it, depending on the plan chosen, from PLN 0.42 to PLN 2.40 per hour. This solution is becoming more and more popular – over 50,000 people jump onto Wavelo bikes each year. It is worth noting that Cracow's unmanned rental system is the oldest solution of this type in Poland.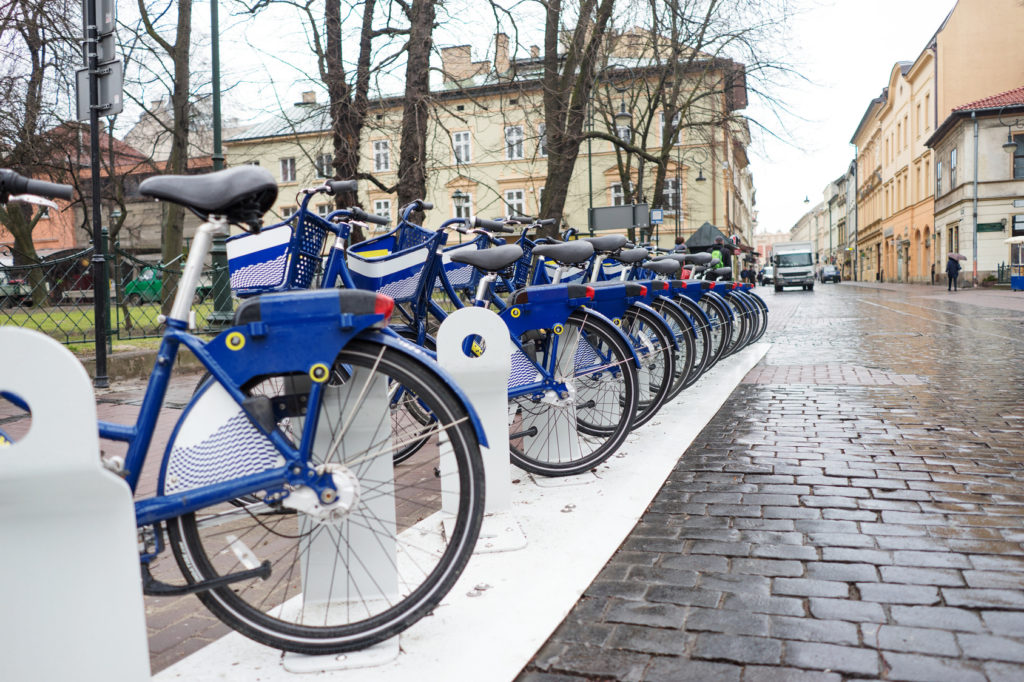 Cracow is the second Copenhagen?
Cracow bikers want their city to be as friendly to drivers of ecological two-wheelers as Copenhagen, Amsterdam, Berlin or Tokyo. Thanks to the growing number of active cyclists and various actions that promote riding on two wheels, the bicycle infrastructure in Cracow is constantly developing. Currently, its length exceeds 165 kilometers – it consists of not only bicycle paths, but also bicycle and counter-lane belts that allow cyclists a safe journey among cars and combine cycle paths into one consistent sequence even where it is not possible to build a special infrastructure for cyclists .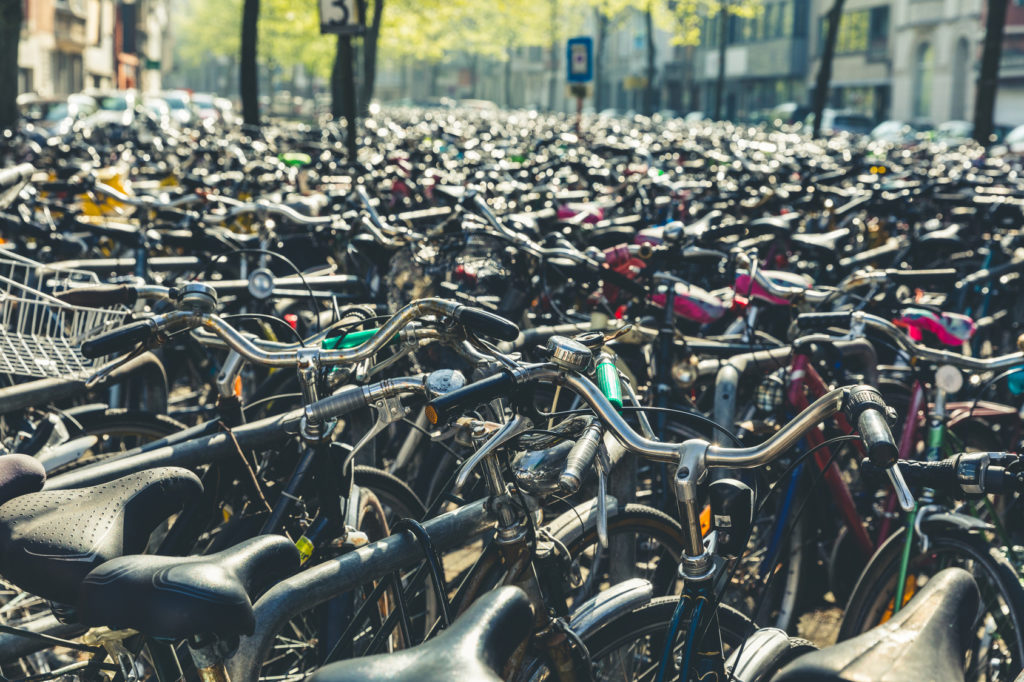 140 kilometers of bicycle paths until 2020
However, 165 kilometers are still not enough – both Cracow's residents and the city's governors agree to build 140 kilometers of tracks by the end of 2020. A dozen or so projects related to the bicycle infrastructure that are being implemented are financed by municipal, provincial and EU funds. New bands of bicycle paths will connect not only individual districts of our city, but also Cracow and surrounding towns such as Wieliczka, Mogilany, Skawina, Zabierzów and Michałowice. One of the most important investments of this type is VeloMalopolska – the largest project for the construction of bicycle routes in Poland. Thanks to such investments, more and more people are switching from the car and bus to the bicycle saddle, which makes the city more and more green, and the air we breathe is cleaner.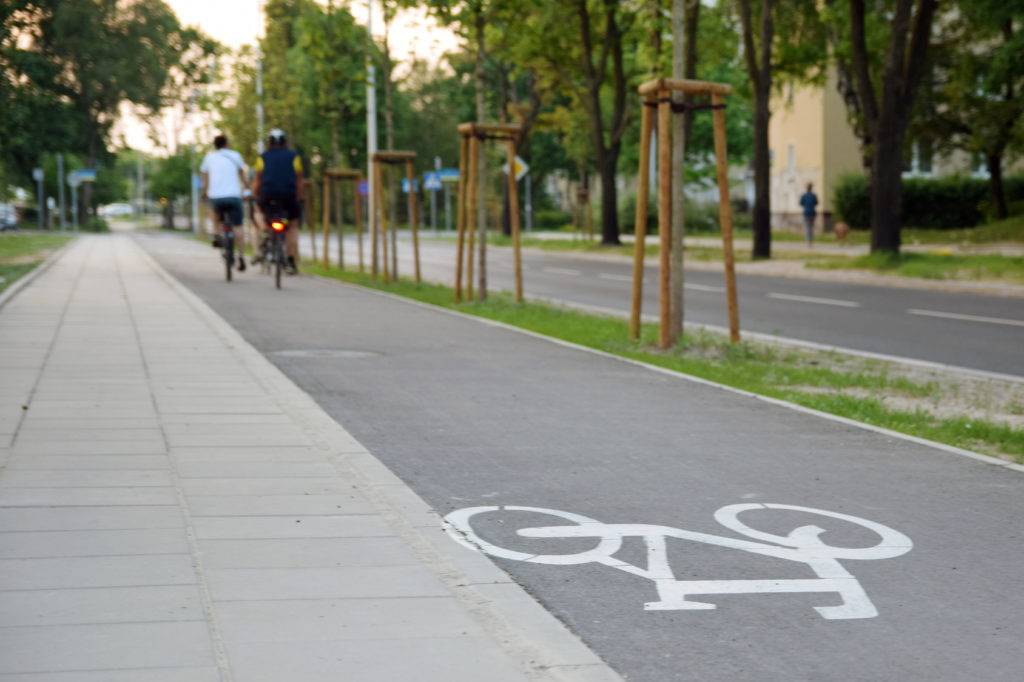 Modern bike room – safety and convenience for residents of Vistula Terraces 2.0
As the research of the Cracow City Bike Association shows, one of the factors that most discourage cyclists from frequent cycling is the danger of bicycle theft. We understand such fears, which is why we have prepared a special safe bicycle room for the residents of the new Vistula Terraces 2.0 estate, where they will be able to store their two-wheeled vehicles. We hope that a sense of security in the place of residence will encourage the inhabitants of Vistula Terraces 2.0 to use one of the most ecological means of transport every day, the more that there are plenty of bicycle routes around the investment.